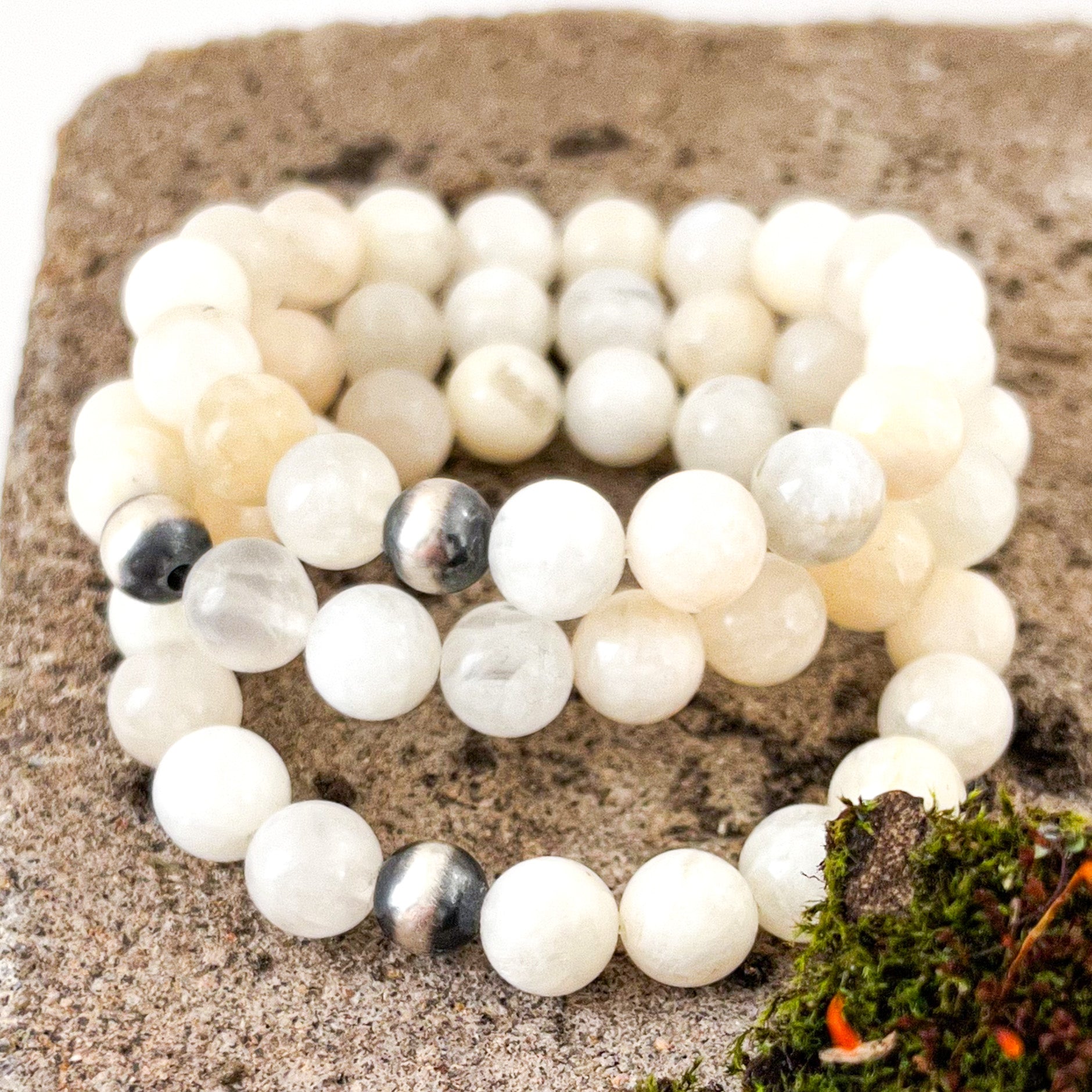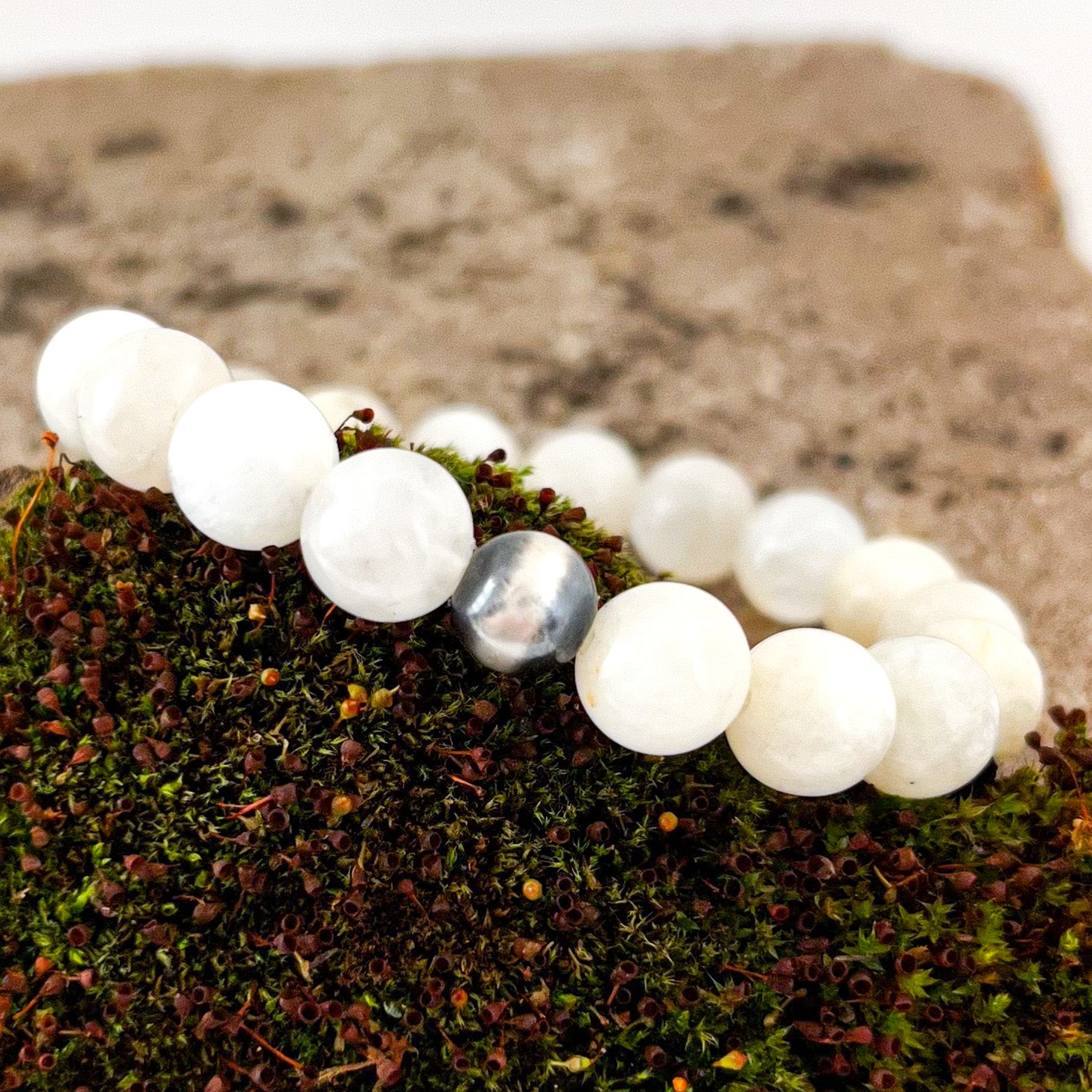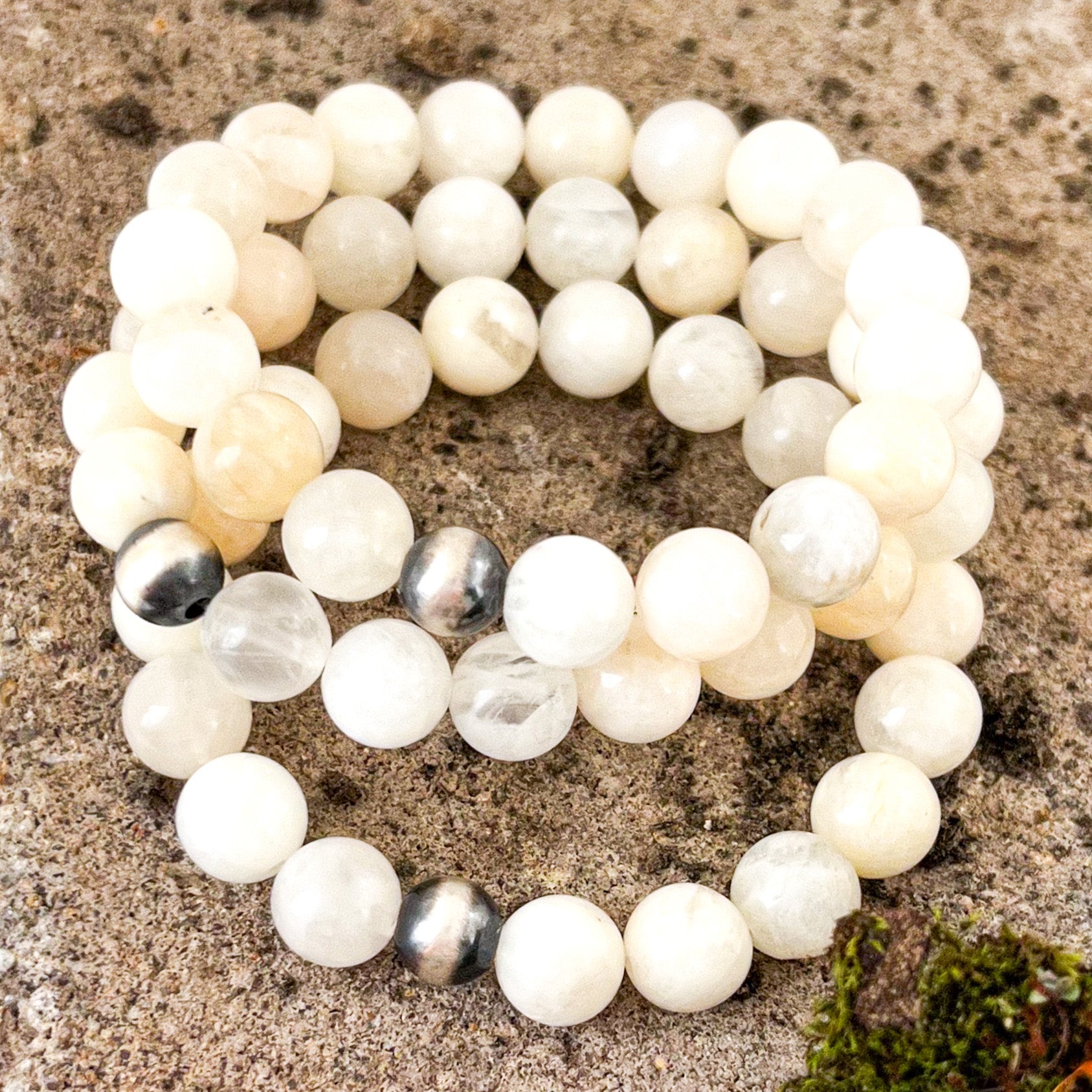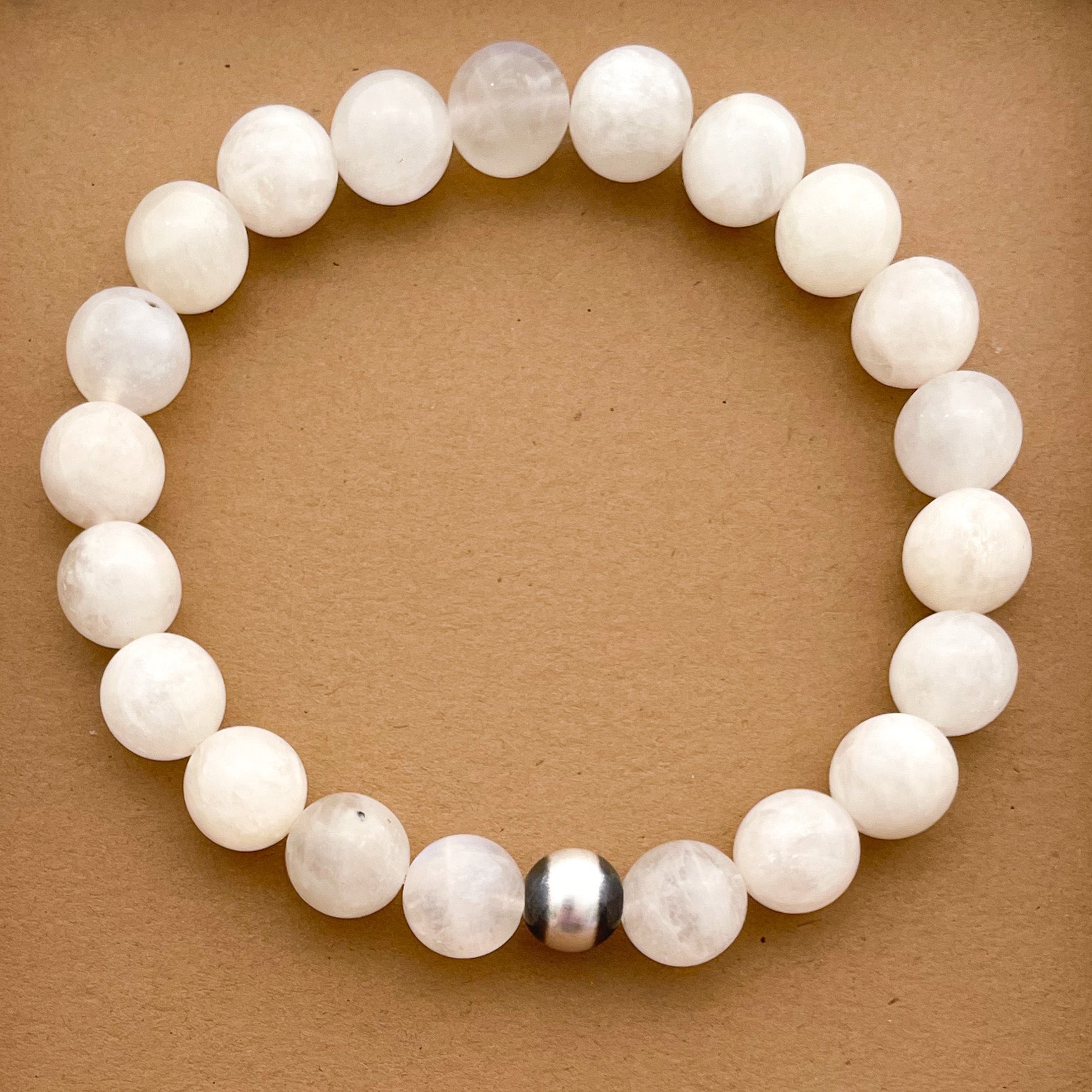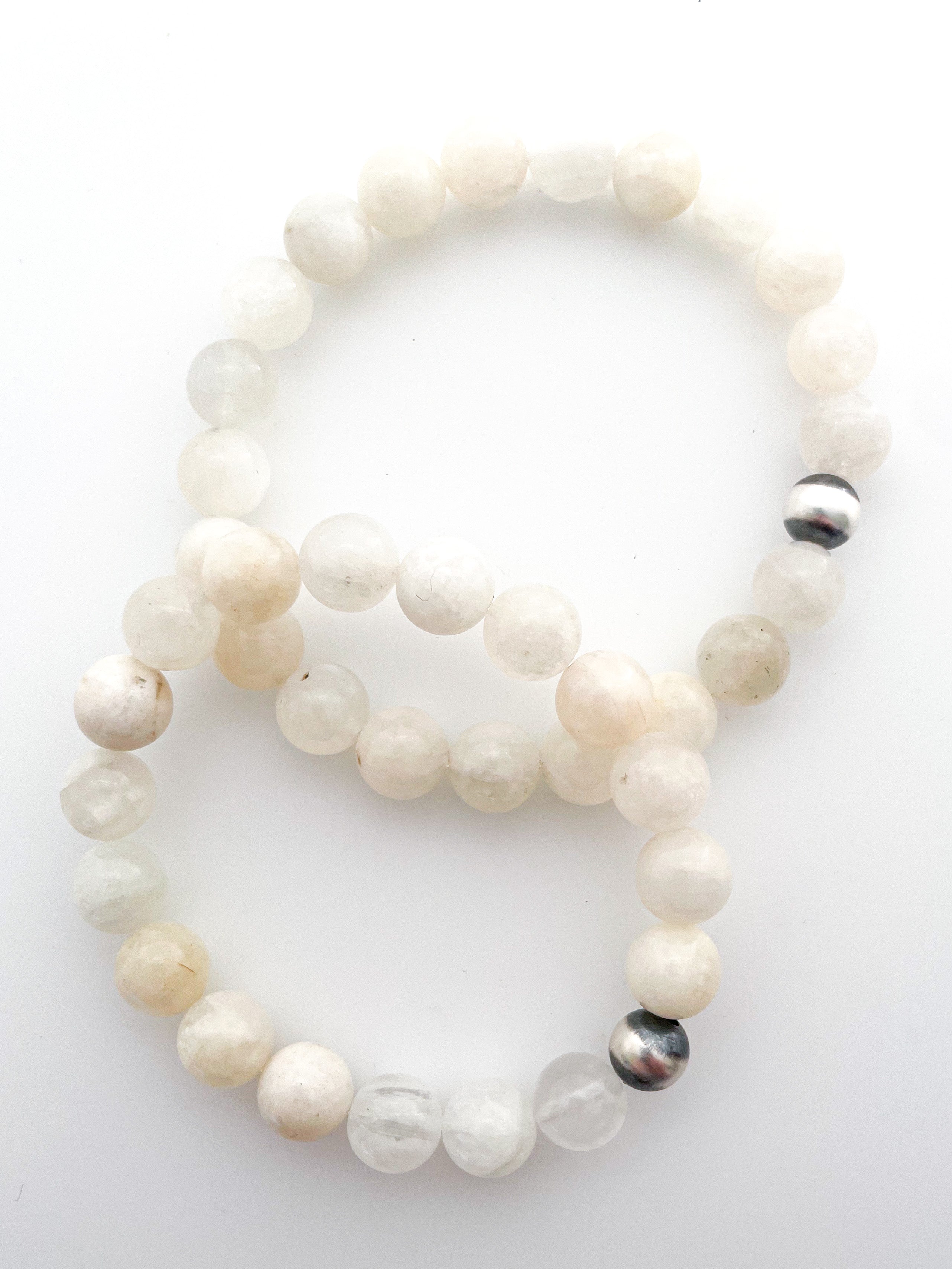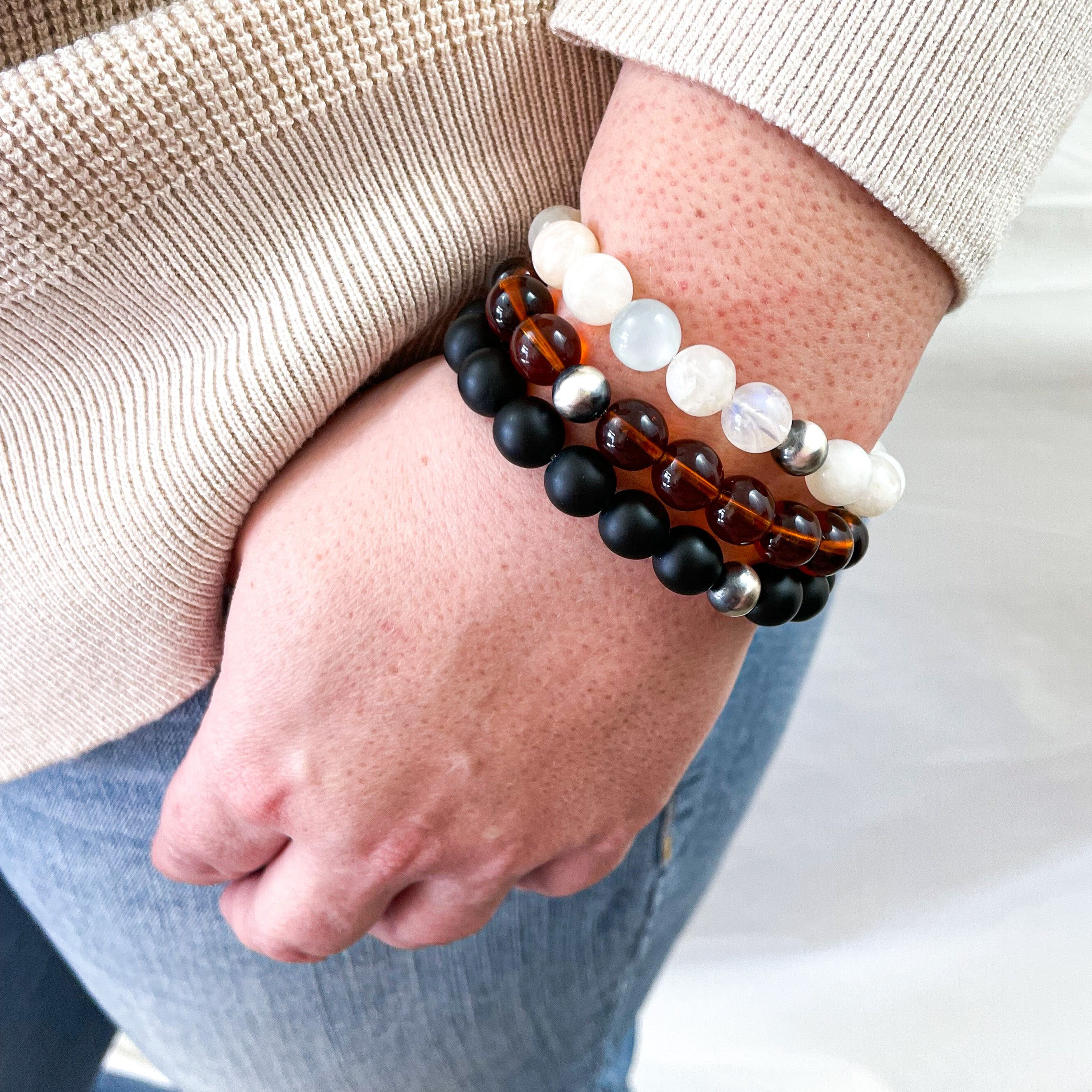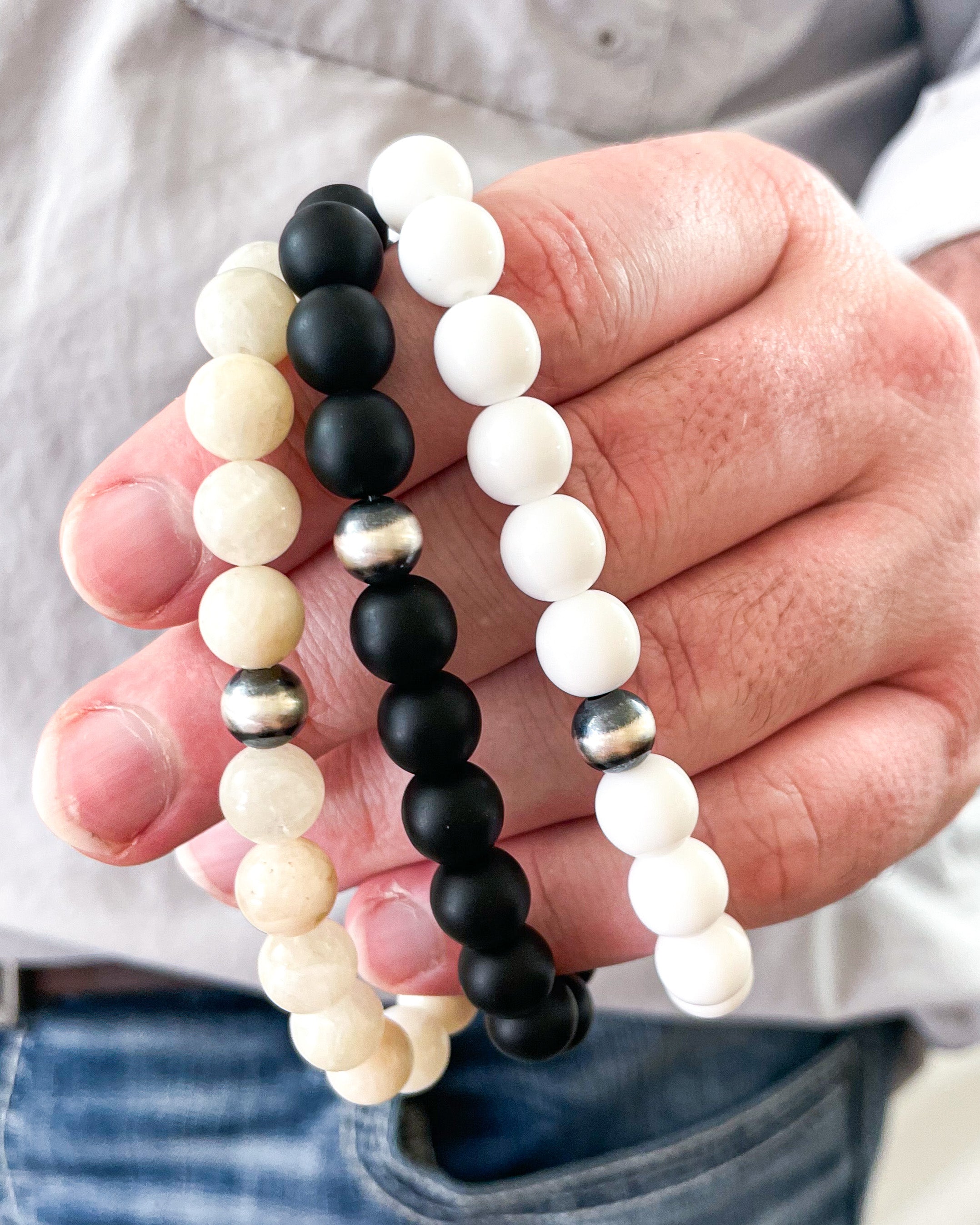 Sutton Bracelet - Moonstone
A stone for new beginnings, moonstone is thought to alleviate stress, calm emotions and promote inspiration.

Made from high quality, extra strong elastic. An oxidized, sterling silver accent bead covers the knot and keeps it secure.

This is a unisex bracelet with substantial weight and a luxurious feel.

▪ Qty: 1 Bracelet
▪ Material: Genuine Moonstone
▪ Bead Diameter: 10mm round
▪ Weight: 21-25 grams
Comes packaged in a reusable, floating display box.
Natural gemstones vary slightly in size, color, cut and inclusions.
Everything is made in our small studio in Missouri. Orders ship free within the USA!
This item is Ready To Ship!
Turnaround Time (not including shipping)-
- Made To Order: 5 business days.
- Personalized: 10 business days.
- Ready to Ship: 2 business days.
This item is eligible for refund within 30 days of delivery.