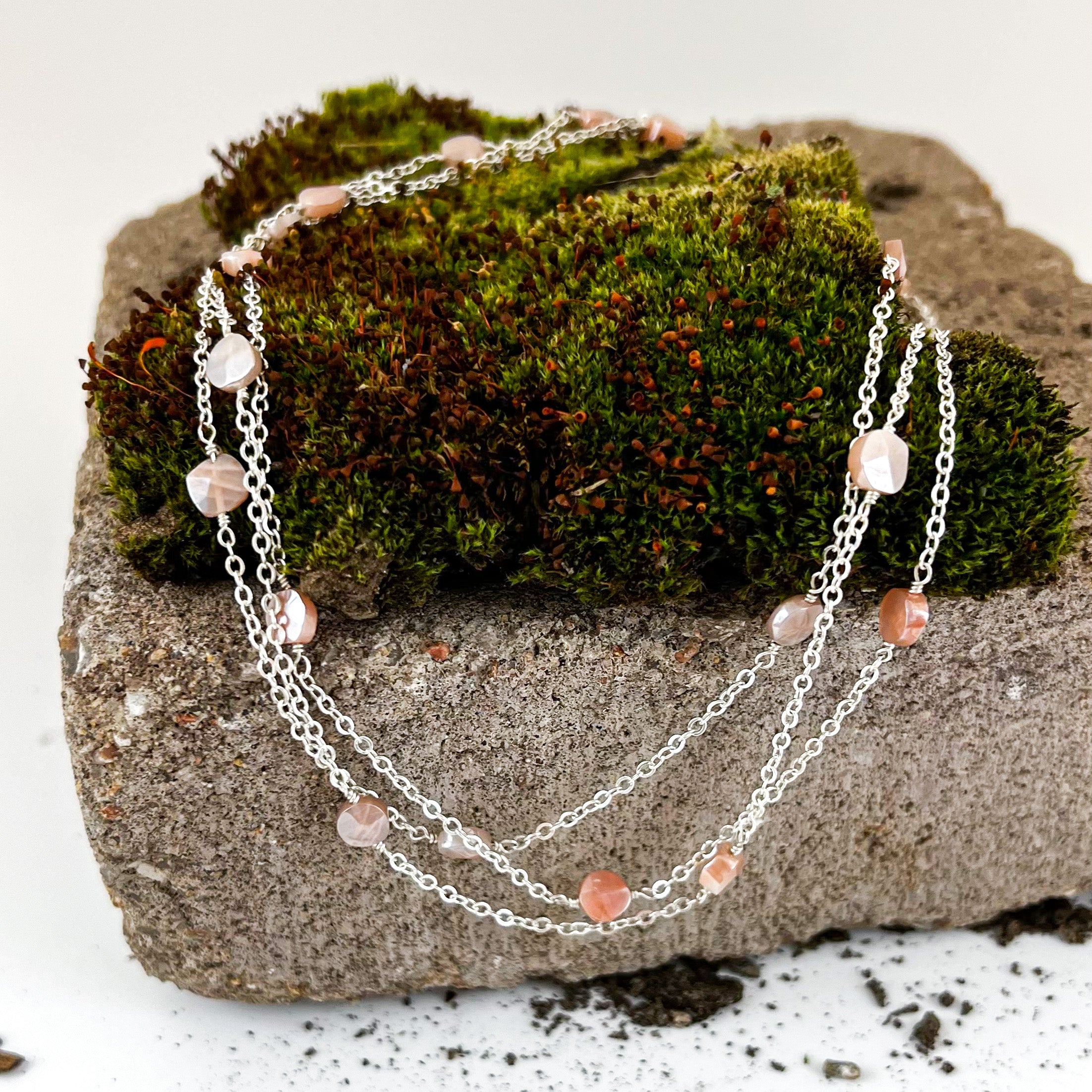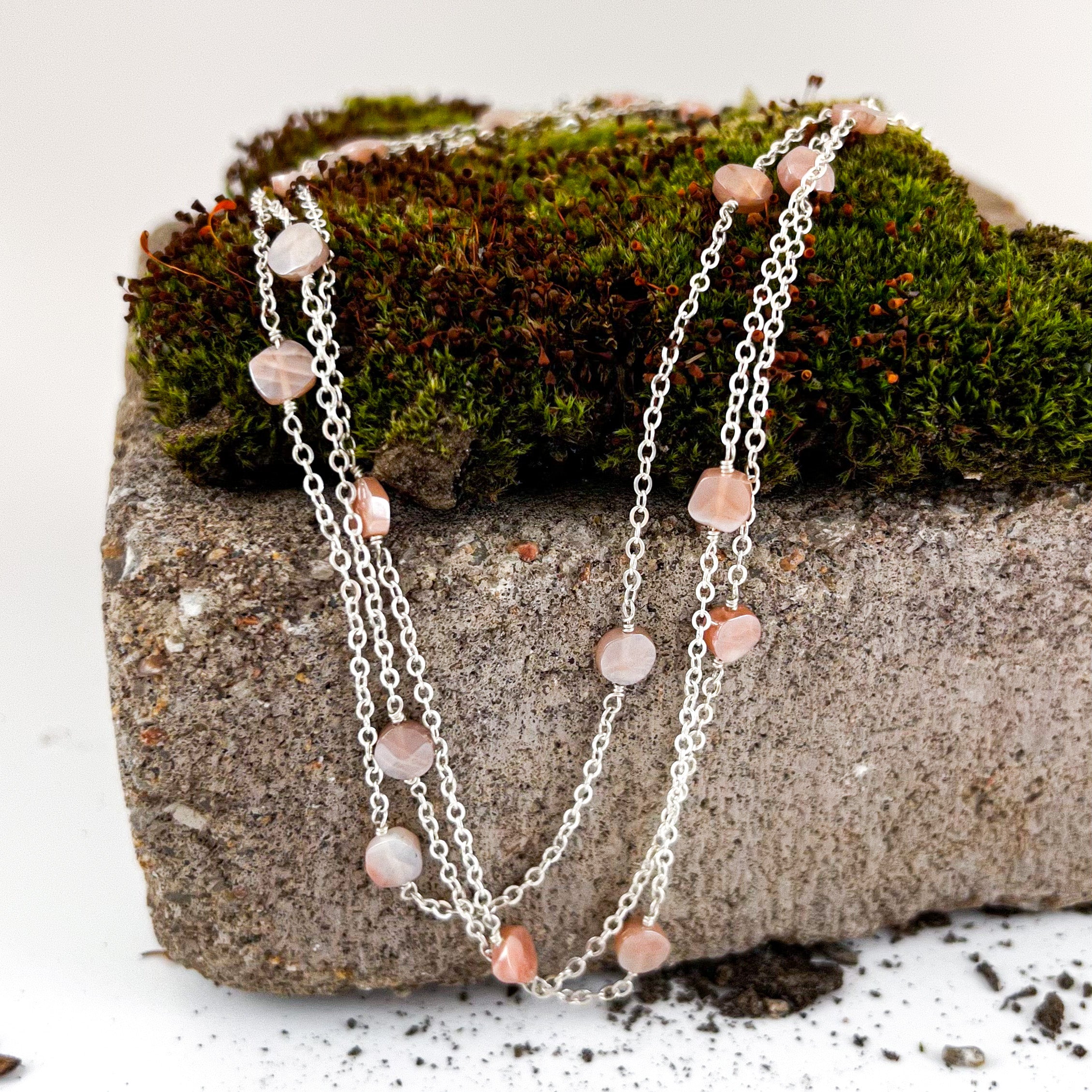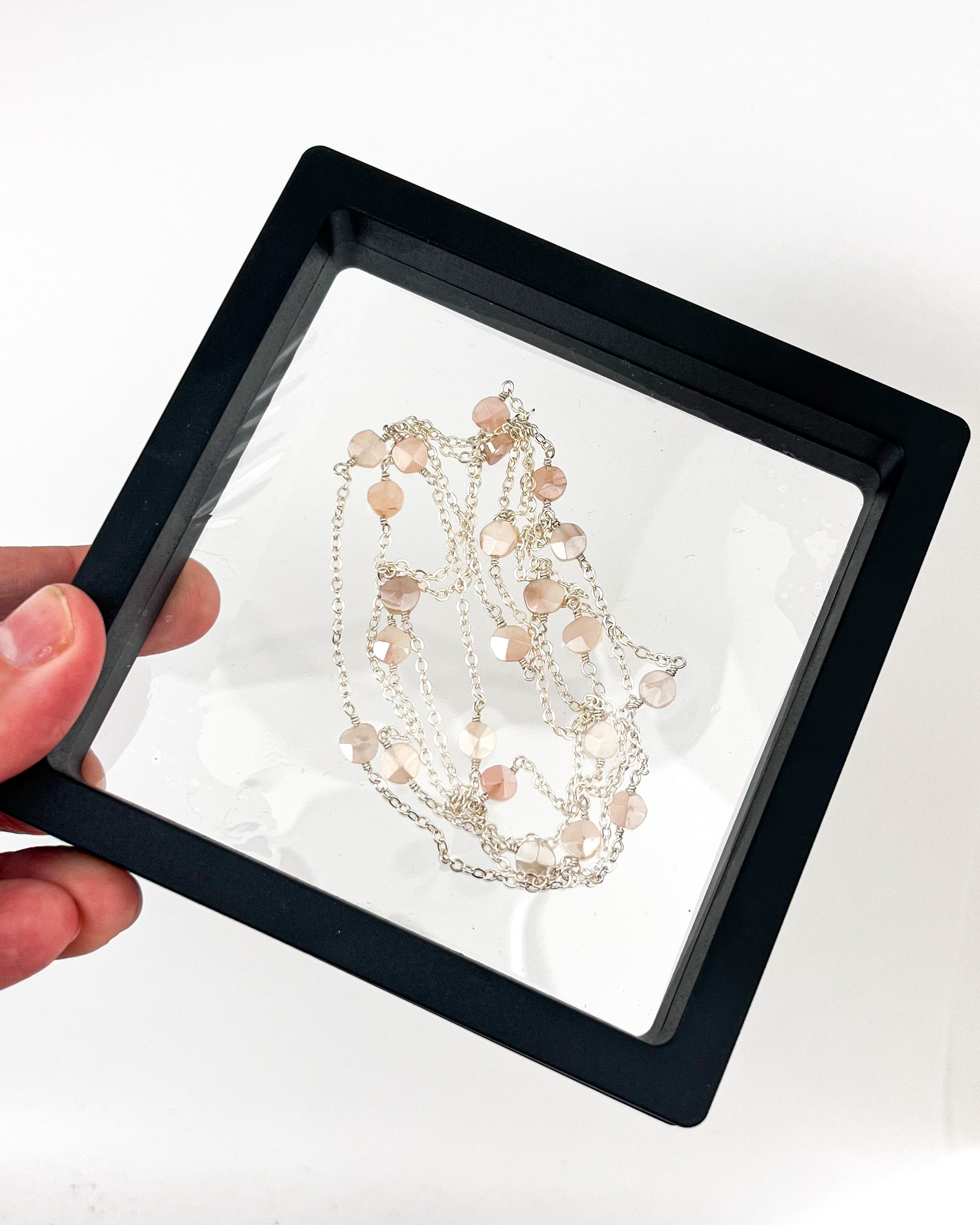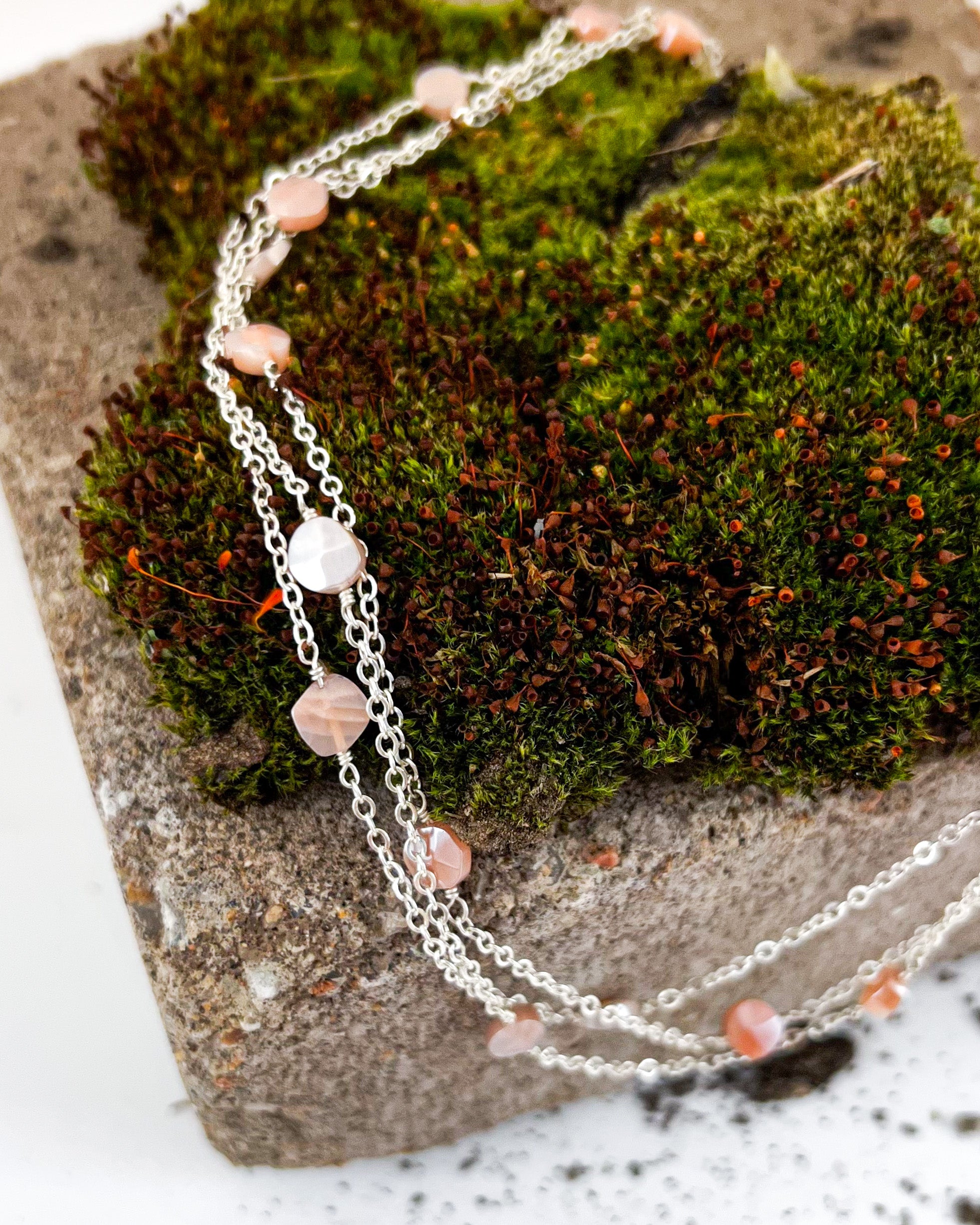 Daisy Chain - Peach Moonstone
Multipurpose sterling chain with peach moonstone beads.
This 46 inch wire-wrapped chain is able to be worn several ways. 
Wear it:
1️⃣ Unwrapped as a long, draping necklace
2️⃣ Wrap it twice around neck for an adjustable, two strand necklace
3️⃣ Wrap it around your wrist for a multi-strand bracelet

▪ Qty: 1 Necklace 
▪ Metal: Sterling Silver
▪ Total Length: 46 inch
▪ Gemstone: Peach Moonstone
▪ Weight: 8.5 grams
▪ Floating Jewelry Box Included
▫️ GEMSTONE DETAILS ▫️
Moonstone is thought to help balance hormones, aid in fertility and assist in embracing change.
*Natural gemstones vary slightly in size, color, cut and inclusions.
Everything is made in our small studio in Missouri. Orders ship free within the USA!
This item is Ready To Ship!
Turnaround Time (not including shipping)-
- Made To Order: 5 business days.
- Personalized: 10 business days.
- Ready to Ship: 2 business days.
This item is eligible for refund within 30 days of delivery.
This product is eligible for lifetime refinishing.