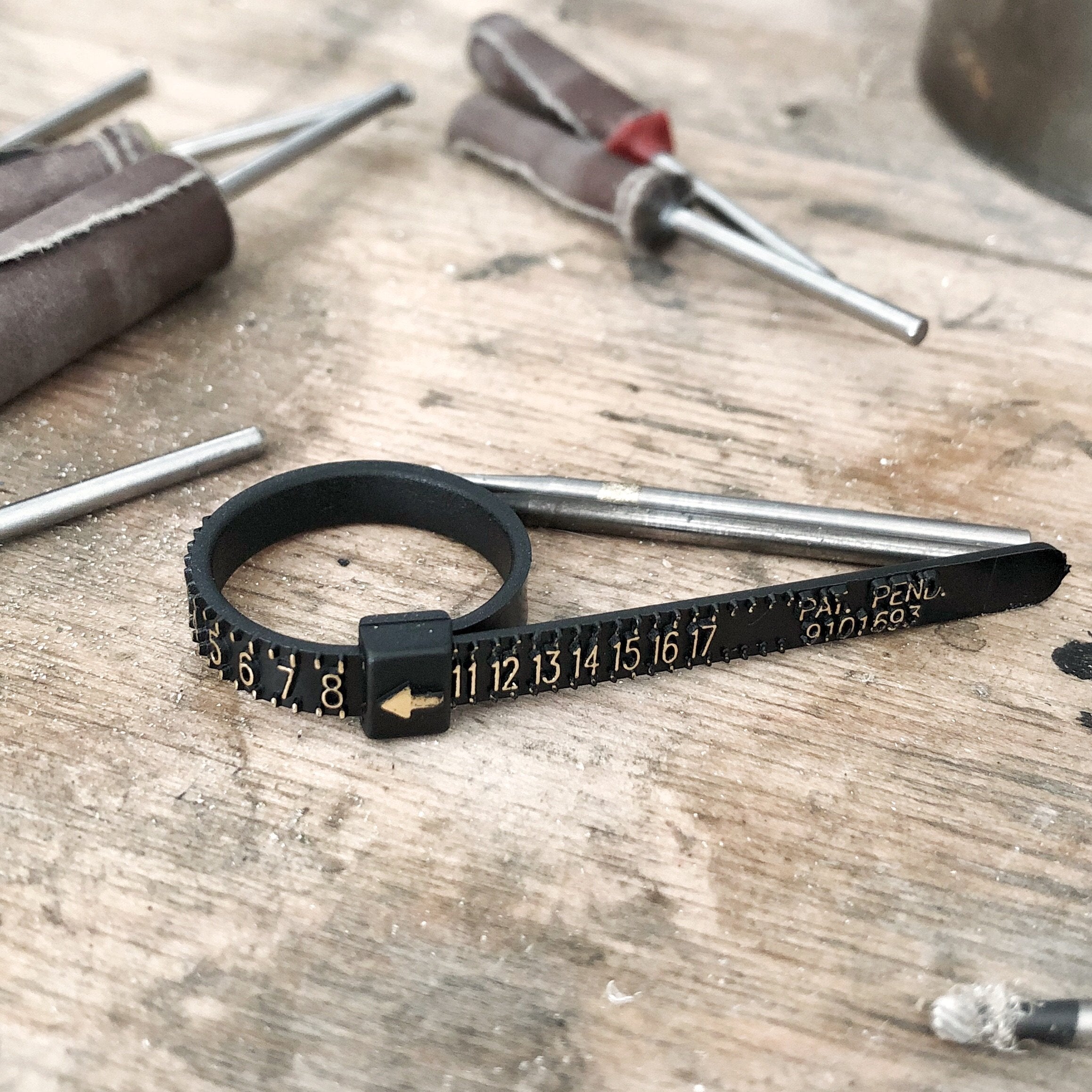 Not all rings at Scripted Jewelry can be resized. Determine your ring size correctly with this reusable ring sizer! 
Fully adjustable from US ring sizes 1.0 - 19.5. 
Basic shipping on this item is FREE to the US.
Everything is made in our small studio in Missouri. Orders ship free within the USA!
This item is Ready To Ship!
Turnaround Time (not including shipping)-
- Made To Order: 5 business days.
- Personalized: 10 business days.
- Ready to Ship: 2 business days.
This item is eligible for refund within 30 days of delivery.